Indoor Air Quality Geneva IL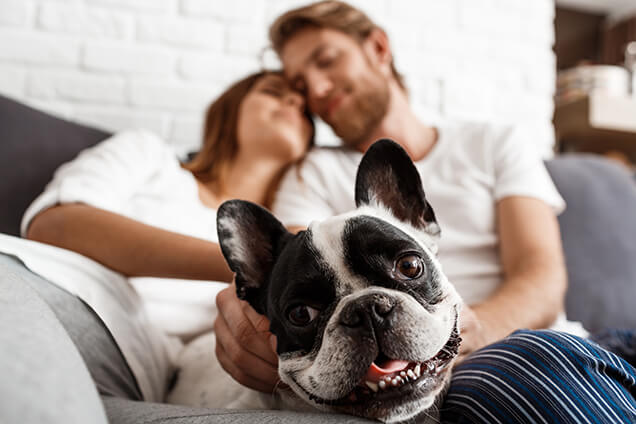 At Service Plus, we're experts at boosting residential indoor air quality in Geneva, IL. Many families spend most of their time indoors whether they're at home, school, or work. Indoor environments can quickly become dangerous when certain contaminants build up to unsafe levels. It's essential to maintain a healthy IAQ to protect your household's health and your home's energy efficiency.
Indoor Air Quality in Geneva, IL
Your indoor air quality often worsens in the spring when you open your windows and doors. Particulates like pollen, dust, and hair will get in and begin circulating through your ductwork. You may even accidentally let in fruit flies, ants, or other pests that expose you to harmful debris.
Low-quality air filters aren't strong enough to remove microscopic dander and spores from infiltrating your home. Additionally, too much dirt can accumulate on your HVAC system over time, making it work harder to provide heating and cooling.
You and your loved ones may experience excessive allergy or cold symptoms that persist for weeks, if not longer. You could constantly sneeze, cough, struggle with watery eyes, or develop red, irritated skin. More extreme symptoms of poor IAQ exposure include nausea, dizziness, headaches, fatigue, and nosebleeds. Enjoy these amazing benefits of boosting your IAQ in Geneva:
Cleaner home
Protection against mold and mildew
More efficient HVAC system
Fewer unpleasant odors
Improved household health
Your IAQ can drop due to improper air filter use, seasonal changes, moisture issues, or problems with your ductwork. Your household's habits like the cleaners you use and how often you clean have a huge impact on your air quality. There's also a chance your house could have a carbon monoxide or radon leak.
The best way to ensure high-quality breathing air all year is to work with experienced HVAC technicians. We can expertly test air from different rooms to find the specific particles affecting your health. With our superior tools and experience, we'll help you to find the best solution for your air quality issues. Count on us to provide the best air purifiers, dehumidifiers, filters, and more.