Where We Take Our Care Beyond Expert Service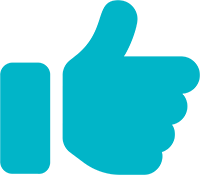 At Service Plus, we're committed to doing more for you – which is why we go beyond delivering the excellent heating and cooling services you deserve. From sharing our best HVAC tips to making your HVAC investments easier on your budget, we offer resources designed with you in mind. Check them out!
---
Blog
Are you making the right decision for your home? Are you jeopardizing your comfort or your budget? We provide answers to questions like these, along with more need-to-know tips and advice inside our blog.
---
Financing
Looking for an easier way to pay for your large home comfort purchase? We've got options! Check them out here!
---
Promotions
We care about your budget. With these coupons and deals, we're putting our money where our mouth is.
---
Photo Gallery
Words don't do our exceptional work justice. You have to see it for yourself. Get a sneak peek here.
---
Community Involvement
Just as we genuinely care about our customers, we genuinely care about our community. See how we give back—and how you can help here!
---
FAQs
Do you have HVAC or home comfort-related questions? We've got answers! In fact, we answered some of our most frequently asked questions for you here.
---
Maintenance Plan
Your heating and cooling systems need annual TLC. With our maintenance plan, we make it easier and more affordable for you to keep up with the care your equipment demands.