Saint Charles & Aurora, IL Heating Installation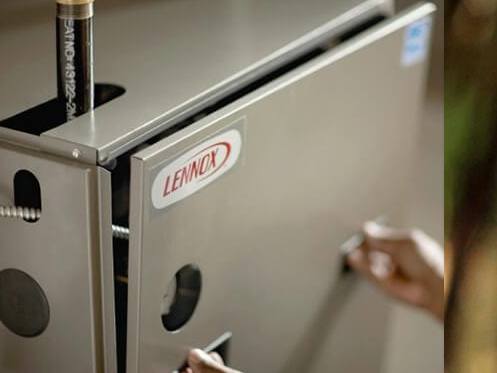 Facing the bitter cold of winter without a reliable heating system can be a daunting challenge. That's where professional heating installation becomes a necessity. While DIY attempts might seem tempting, the complexities of heating systems demand the expertise of a certified technician. At Service Plus Heating and Cooling, we understand the unique climate demands of our local area, and our commitment to your comfort is unmatched. When it comes to heating installation in Saint Charles & Aurora, IL, trust our skilled team to provide top-tier service and ensure your home remains warm and cozy throughout the coldest months.
If you are looking for fast and professional heating repair services, we are the team to call! Don't let winter's chill take control.
5 Important Things To Know Before Scheduling
Heating Installation Services
When it comes to ensuring a cozy and warm home during the chilly seasons, nothing beats a well-planned heating installation. However, before you jump into scheduling this essential service, there are five crucial things you need to know.
Heating System Type:

Determine the type of heating system that best suits your needs, whether a furnace, heat pump, or radiant heating, and ensure the installation company specializes in it.

Certified Technicians:

Ensure the technicians are certified and experienced in installing your specific heating system for optimal performance.

Energy Efficiency:

Inquire about the heating system's energy efficiency to save on utility bills and reduce your carbon footprint.

Proper Sizing:

 Call our professionals for

furnace installation in Aurora, IL

, to assess your home's heating needs and ensure you get the right-sized unit for efficient and even heating.

Warranty and Maintenance:

Understand the warranty terms and inquire about available maintenance plans to keep your heating system functioning optimally.
When hiring for furnace installation in Saint Charles & Aurora, IL, these considerations will help you make an informed choice and ensure a warm and cozy home during the winter months.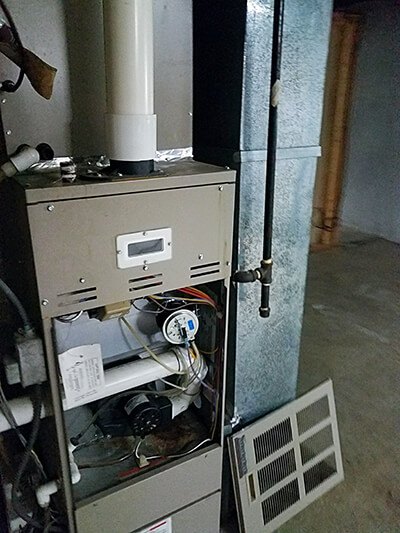 What Determines The Cost of
Heating Installation in Saint Charles & Aurora, IL
When determining the cost of installing a heating system, several factors come into play:
System Type:

Choosing between a furnace, heat pump, or radiant heating system will significantly impact the overall cost, with some systems being more affordable upfront.

System Size:

The size of your home and its heating requirements influence the cost. A larger home with more heating needs may require a higher-capacity system.

Energy Efficiency:

Investing in a high-efficiency heating system may have a higher initial cost but can lead to long-term energy savings, reducing overall expenses.

Installation Complexity:

If your home requires extensive modifications or retrofitting for the new heating system, it can affect the installation cost.

Additional Features:

Consider any extra features or add-ons you want, such as smart thermostats or air purification systems, as they will contribute to the final price.
Understanding these factors will help you budget for your heating installation cost in Saint Charles, IL, and make an informed decision that aligns with your home's heating needs and budget.
Stay cozy all winter with our heating maintenance services. Don't let the cold catch you off guard!
Why Choose Our Heating Installation Services 
Instead of searching online for "heating installation services near me," you can count on our team for reliable and affordable solutions. Our highly skilled techs are always here to provide superior and reliable service. Here are reasons why you should choose our heating installation company:
Fast and affordable heating installation service

Highly skilled and experienced techs for your peace of mind

Customized solutions to meet your specific needs and budget

Transparent, upfront pricing  so you know exactly what to expect

Customer satisfaction is guaranteed. 
Ready to experience warmth and comfort? Contact Service Plus Heating and Cooling for heating installation in Saint Charles & Aurora, IL, at 630.410.9843!

FAQs
What Type of Heating System Should I Choose?
Determine the right heating system for your needs, such as a furnace, heat pump, or radiant heating, based on factors like efficiency and your home's size.
Do I Need to Replace My Ductwork During Installation?
In some cases, old or inefficient ductwork may need to be replaced or upgraded to ensure optimal heating system performance.
Where Do I Find an Expert for Furnace Installation Near Me?
Finding a local heating installation expert is essential. You can search online, ask for referrals, or contact Service Plus Heating and Cooling for furnace installation in Saint Charles & Aurora, IL.