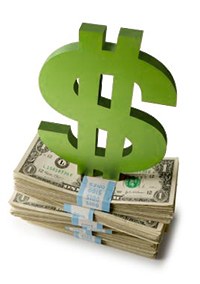 As the cool winter months arrive, heating and gas bills often increase depending on your home's insulation and the condition of your current furnace. Knowing how to save money on heating bills this winter is a way to reduce energy waste while staying comfortable even on the coldest nights of the year.
Wear Weather-Appropriate Clothing and Accessories
Bundling up in the winter is one way to reduce your monthly heating bill. Wear socks, long sleeves, and layers to avoid feeling chilled and uncomfortable when moderate and cooler temperatures begin to arrive. Keep slippers, robes, and other warm accessories nearby for chilly evenings to avoid overusing your thermostat and furnace.
Use Fans
Fans help to circulate both warm and cool air throughout homes, regardless of the time of year. Use your home's ceiling fans to ensure the warm air coming through your vents is properly circulated.
Only Heat Rooms You Use Frequently
Only heat the rooms you and your family use most in your home. Close and block off additional vents in rooms that you do not spend time in. Only heating rooms you frequent most is a way to minimize the amount of energy required to keep your home warm and comfortable year-round.
Turn Your Thermostat Down at Night
When heading to bed, turn your thermostat down to reduce unnecessary energy usage. Turning down your thermostat at night is optimal when you have a large comfortable and appropriate clothing to wear to bed.
Check Your Home's Furnace
Furnace maintenance and repair are essential when you want to optimize your home's heating while reducing your heating bill. Check your furnace's filter and air quality at least once a month throughout the winter months. Replacing your furnace's filter is necessary at least every three months depending on the usage it receives. If you are unsure of the overall quality of your furnace, consider working together with a professional HVAC company.
Top Heating Repair in Aurora, IL
Service Plus is a heating and cooling company founded in 2011 and located in Aurora, Illinois. From residential furnace repair and air conditioning installation to commercial HVAC repairs, installations, and maintenance, Service Plus delivers. To learn more about our services and to schedule an appointment for your home or place of business.