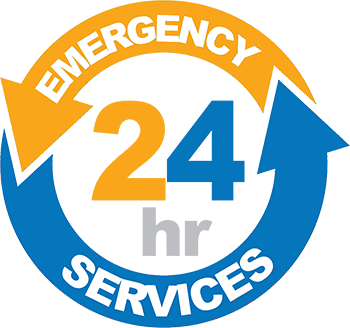 During the cold winter months, a furnace breakdown can be a serious event. There are clear health concerns not just for elderly people or young children, but even a healthy and active person can suffer from cold weather. Ideally, you can pack a bag and get to a friend or family member's house to spend the day or night as needed until repairs can be completed, but that isn't a reason to postpone getting furnace repair.
What Can Happen When Your Furnace Stops Working
Your and your family's health is the most immediate and important concern, but there are more problems than a lack of heat can cause. You can expect your home to stay above freezing for a little while, but if the problem is not addressed immediately you risk a freezing pipe that bursts, which in turn leads to even more expensive water damage repairs. There are still other items in your house that can be damaged by freezing, particularly anything liquid such as paints or canned goods, and of course, any plants you may keep.
Furnace Replacement Experts
We are available at Service Plus Heating and Air Conditioning 24/7 to take care of any emergency needs as they come up. Give us a call to start with annual service checkups to reduce the odds of a catastrophic failure, and to go ahead and build a relationship so you'll already know our professional service team should you need us for an immediate situation. Nobody wants to call a technician in the middle of the night, but rest assured our professionals will make the best of a bad situation.